What are EPS Blocks?
Expanded polystyrene blocks also known as geofoam fulfill a large range of applications in civil engineering and infrastructure projects. These blocks are actively used in bridges, roads, soil and slope stabilisation work, retaining structures, and stadium/theatre seating etc.
The ability of altering the density of polystyrene benefits engineers and project managers immensely ventures as it is able to handle high load bearing projects, hence being reliable in all ventures.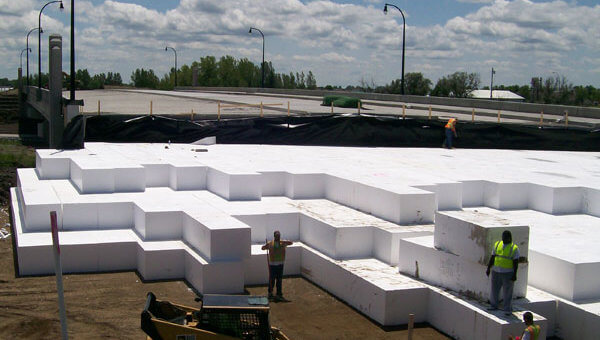 Advantages of EPS Blocks
EPS blocks can be cut into many different shapes and sizes through the use of our CNC and panel cutting machinery. Being able to provide EPS sheeting, artwork, void formers, difficult packaging solutions, and any personal cut outs you may require.
EPS Block Size
All measurements in millimetres (height, length, width)
EPS Blocks