What are EPS Panels?
Expanded polystyrene sheeting is commonly used in the construction sector due to its exceptional insulation properties. EPS sheets are used in both commercial and residential construction, predominantly seen in rendered wall systems, under slab insulated flooring, cool rooms, and roofing. Furthermore, EPS sheets are used in formwork to fill in voids and cavities.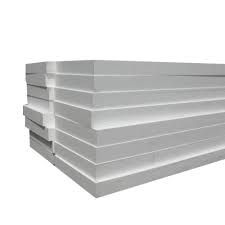 EPS Sheet Grade
The EPS sheets are available in 5 different grades.

EPS Sheet Sizes
All measurements in millimetres (height, length, width)
2500x1200x

(Thickness can vary from 10mm – 600mm)
Note: Custom sized sheeting can be manufactured upon customers specifications.
EPS Panels